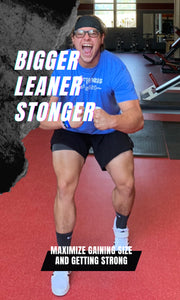 If you want to build muscle and gain some size or even get leaner, then this is the program for you.
What's included?
Besides all exercises provided, coaching tips are available in the program. The lifting is also properly adjusted to increase volume and intensity over time to avoid being over trained and leading to injury.
*By purchasing this program, you understand that there are risks in weight training. We are not responsible for any injuries that can occur in weight training. If you suffer an injury, see your local health care provider.