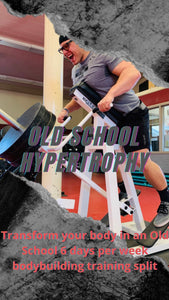 This program is designed to build lean muscle mass with a mix of old bodybuilding splits and a common upper/lower split.
This change in splits throughout the program ensures that your body won't get used to the same style of training everyday and that way you can maximize gainz.
The program is 12 weeks long and 6 days a week.
*By purchasing this program, you understand that there are risks in weight training. We are not responsible for any injuries that can occur in weight training. If you suffer an injury, see your local health care provider.