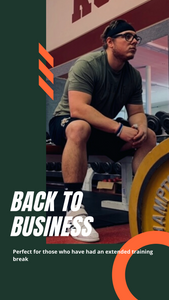 Perfect program for anyone who has had an extended period of time off from training due to the inconvenience of COVID shutting down gyms.
This is a 4 week program with 3-4 days per week. This program is well designed to gradually introduce your body back to training and reduce the risk of injury.
*By purchasing this program, you understand that there are risks in weight training. We are not responsible for any injuries that can occur in weight training. If you suffer an injury, see your local health care provider.